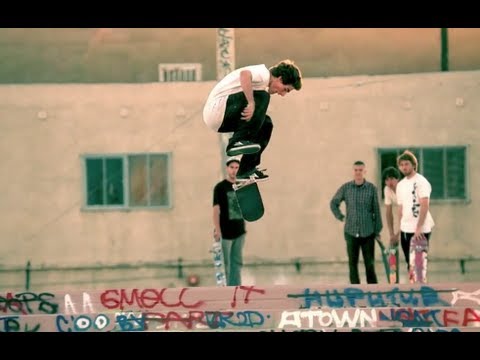 Total
0

points

You answered correctly on 0/15 questions.
In the high score list, you ended up in place 0/X
Create your own quiz!
Share with someone you know
Photo by

Jason Lee from "My Name is Earl" is a skateboarder and also started a skateboard brand with Chris Pastras, which brand?

Stacey Peralta was one of the sport's first stars, after his career he helped bringing out a new star, who?

Matt Rodriguez is very good at something more than skateboarding, what's that?

Skateboarding grew out of another board sport, which one?

Photo by

What's the bolt that goes straight through the trucks called?

What is Alan Gelfand best known for?

What was the name of the team that Steve Caballero, Tony Hawk, Lance Armstrong and Rodney Mullen rode for in the 80s?

Who invented the trick Impossible, Darkslide, 360 flip, k-grind and several others?

What is the name of the classic film by skateboard brand Girl that came in 2003?

Tony Hawk set the first 900 trick, how many laps do you spin on a 900?

Which rider from Finland was in 2001 ranked skateboarder of the year by Thrasher magazine?
Skateboard quiz
One should know his skateboarding history. Had to dig a little into my memory to come up with these questions, check it!
Create your own quiz